Personal Injury Lawyers in Dudley
Here at Waldrons Solicitors, we can assist you in all types of personal injury claims in the Dudley and the surrounding West Midlands area. Our Personal Injury Department is ranked in the prestigious Chambers and Partners Directory 2022 as specialists in this area. The team is always available to provide legal advice and guidance in a wide range of accidents and incidents. Whether this is an accident at work, a road traffic accident, a slip or trip that has occurred either on public, private or commercial property. We are here every step of the way to ensure the best possible outcome for your claim.
We can help you make a personal injury compensation claim to recover any losses you have incurred as a result of your accident. This can provide a financial lifeline throughout the course of your treatment and rehabilitation, supporting you whilst you are unable to work or go about your daily life and to provide support for you in the process of your recovery.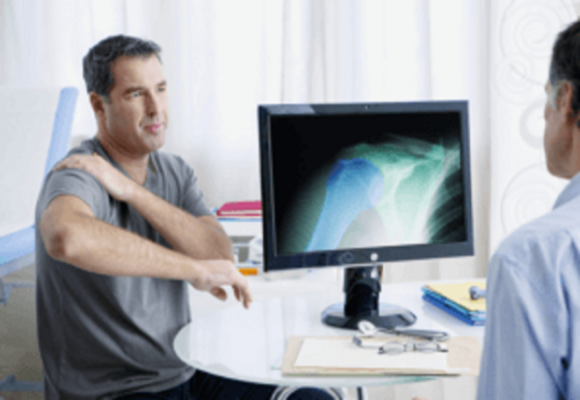 What Do Personal Injury Solicitors Do?
Our expert team will provide you legal advice after you have sustained a physical or psychological injury, illness or disease as a result negligence from another party.
Once you have contacted us we will discuss your claim and give you guidance on how we are able to proceed. Next we will build your claim by gathering medical evidence in relation to your health and how the injury has affected your daily life. We may also need to obtain any information from witnesses to help strengthen your case. Once we have all the necessary information we will submit the claim to the Defendant who will either accept or deny liability of your accident.
If they accept liability a negotiation will take place outside of Court to agree on your compensation. If they deny liability we will advise on whether Court proceedings are necessary and to request the compensation by commencing proceedings if needed.
FAQs
Personal Injury FAQs
What is a No Win No Fee Agreement?
A No Win No Fee agreement also known as a Conditional Fee Agreement is an agreement which protects you against having to pay legal fees if you lose your claim. If you win your claim, we recover part of our costs from the Defendant or from their insurers and part from a pre-agreed percentage of such costs from you, this is known as a success fee. The success fee will, in monetary terms, never be more than 25% of your award of general damages and past losses.
Can I Claim for Someone Else?
Yes it is possible to claim compensation on behalf of another person, such as a child or protected party, in the capacity of a litigation friend. A litigation friend can be a parent/guardian, a family member or friend, a professional carer, a social worker or a solicitor.
Children under the age of 18 cannot use solicitors to make a claim or to make legal decisions regarding their claim. A protected party is an adult who cannot manage their own affairs due to a serious injury/illness or the lack of mental capacity to make decisions for themselves.
The litigation friend will be responsible for communicating with the personal injury solicitors and for making decisions in respect of the other person's claim.
Is There a Time Limit for Personal Injury Claims?
Adults have three years from the date of the accident or from the date a person was first made aware that they had suffered an injury or illness due to negligence to issue Court Proceedings. This time period is set out in the Limitation Act 1980. If Court Proceedings are not commenced by the third year anniversary of the date of the accident then the claim will be statue barred and the Defendant would likely raise Limitation as a Defence. However, in some circumstances the Court may exercise its discretion to allow a claim to proceed.
For children, the time limit is also three years from the date of the accident, but the three year time period does not start until the child reaches the age of 18.
What Can I Claim for?
You are able to claim for your physical or psychological injuries, including the pain and suffering you have experienced, how these injuries have affected the different aspects in your life and how they may affect these in the future. You are also able to claim for past and future financial losses and expenses (For example, loss of earnings and cost of treatment).
Can I Claim for Injury if it Was My Fault?
If you were partly at fault for causing an accident then you may be eligible to make a claim. This is known as split liability or contributory negligence.
Split liability is where both parties are found to be at fault for causing an accident and each party is compensated accordingly on the percentage in which the other party was at fault. Split liability can often be the outcome for settling car accident claims. Contributory negligence is when an injured person fails to have regard for their own safety. For example, if you were involved in a car accident and you were not wearing a seatbelt, you have not taken an appropriate action to reduce the risk of your injury and may be found contributorily negligent.
However, if you were injured as a result of an accident that was entirely your fault you will not be able to claim compensation for your injury.
Dudley Office Details
Address

34 Dudley Court, The Inhedge, Dudley, DY1 1RR

Phone

01384 888 770

Email

lawyers@waldrons.co.uk
Awards and Accreditations
Accreditations
Meet the Team
Meet Our Dudley Personal Injury Solicitors
Contact
Contact Waldrons Solicitors Dudley